CAT | News
Fantastic weekend of banding
Comments off
· Posted by
Admin
in
News
Fantastic weekend of banding for Stockport Silver! Wrapping up warm for the Cheadle Victorian Christmas Markets! A jolly Christmas Concert at St Cuthberts, with thanks to Jim for stepping in to the helm at the last minute and our fabulous Deps (thank you to Vicky, Gordon, Jennifer, Debbie, David, Tony, Ivan and Andrew!) & finishing with our annual trip to Beachwood. Definitely in the full throws of the festivities!
Come down to the Elizabethan in Heaton Moor on 15th for more carols from 2:30pm!
Thank you Barry & Dawn for the photos!
Moving Into Our New Home :)
Comments off
· Posted by
secretary
in
News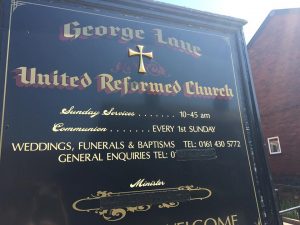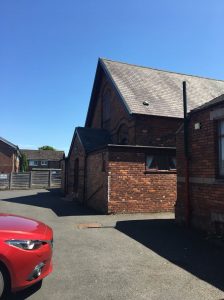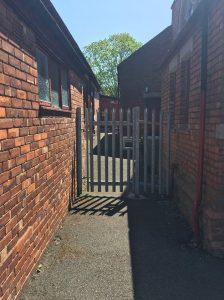 Well after a long search, we're finally going to be getting the majority our equipment moved in to our new home at George Lane United Reformed Church in Bredbury tonight!
We've a little more lifting and shifting to do but we're very much looking forward to getting settled in and being able to call somewhere 'home' again after being made homeless earlier in the year.
The band have pulled together brilliantly though and put on some cracking performances over the summer even through all the disruption – still managing to make each and every one of our regular events. A huge thanks to all members for the extra effort you've put in!
For anyone who would like to come and join us for a toot and see our new home, you can find us Tuesday evenings 8-10 pm in the backroom of the Sunday School to the rear of the main church, United Reformed Church, 41 George Lane, Bredbury, Stockport SK6 1AT (entrance to the bandroom through the little gate!…). Come and say hello and perhaps join us for a game of pool/table football in the break!
Vacancies
Comments off
· Posted by
Admin
in
News
We are currently  seeking players for the following positions but any players wishing to come down to a Tuesday rehearsal and meet us are welcomed.
Cornets vacancies on front and back rows
Bass Trombone
Eb and Bb Bass
Tuned percussion
If you are interested in coming down please contact the Band Secretary
A Welcome Announcement
Comments off
· Posted by
Admin
in
News
The band would also like to announce some more welcome news by confirming their interim musical director Dr Alexander Parker will be remaining as a permanent musical director to take the band to this year's Whit Friday contests, the summer programme and into the future.
Stockport Silver Band Made Homeless by Landlords
Comments off
· Posted by
Admin
in
News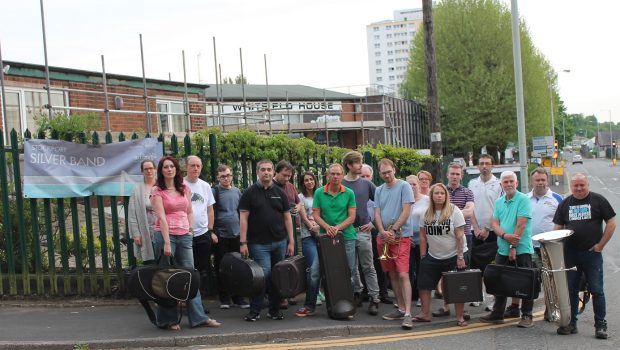 It is with sadness that Stockport Silver band announce they are to be made homeless from their band room under the iconic Stockport arches.
The band, who for a number of years have been resident in Whitfield House have been given only 1 months' notice to leave by landlords, the Social Centre for the Elderly and Disabled of Stockport (SCEDS), themselves a non-registered charity.
The band believe that pressure to evict the band may have been placed on SCEDS from another user of the centre, All Aboard Nursery, who have appeared unwilling to accommodate the band within plans for the expansion of their activities.
Stockport Silver is a 4th section brass band that have been supporting the community in Stockport for nearly 150 years beginning as the Stockport Yeomanry Band. The band are currently gearing up and fundraising for a year of celebration in 2020 to commemorate the bands 150th birthday including a new CD and a reunion concert.
The band has recently gone through a resurgence as it returned to contesting in 2016 to help with growing both membership and musical standards. Throughout the year the band performs a number of concerts supporting local charities as well as local events like Stockport Pride, Bramhall Duck Race and Poynton Show. The band also competes annually at the Whit Friday marches where they secured three best 4th section prizes.
Stockport Silver Band have very kindly been offered temporary rehearsal space at St. Cuthbert's Church in Cheadle however this can only last until August so the band are still desperately seeking a new, permanent home.
The band currently rehearse on Tuesday night's and are always keen to hear from anyone who might be able help find a rehearsal room with storage.
If you would like to get in touch with the band to help find a new home please email secretary@stockportsilver.co.ukor call the band secretary Phil Mumford on 07504705064.
Percussion Masterclass – 18th November
Comments off
· Posted by
Claire
in
News
The band are holding a free to attend Percussion Masterclass on November 18th featuring Lucy Robinson, percussionist with British Open 2017 finalists Wingates Band.
Place are limited so get in touch soon to reserve your space!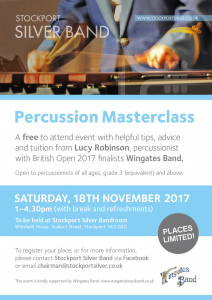 New arrival at Stockport Silver
Comments off
· Posted by
Claire
in
News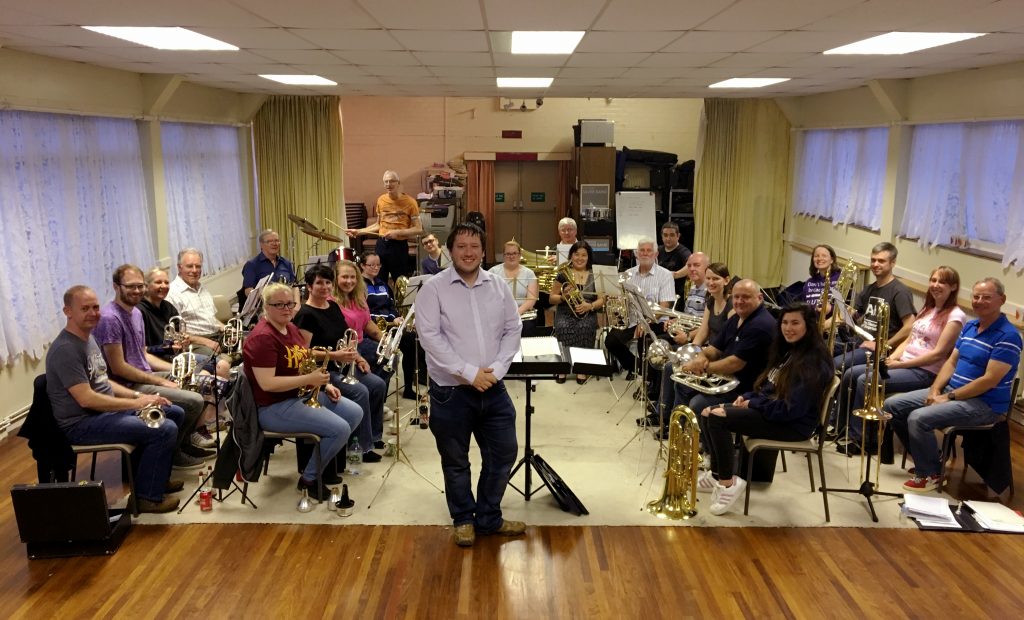 Stockport Silver Band are pleased to announce the appointment of Alex Parker as their interim MD whilst regular MD Ian Colwell takes a sabbatical. Most people will know Alex as "Parky" from his work having recently run the enormously successful UniBrass contest and time spent with Brass for Africa in Kampala, Uganda.
Parky will be helping the band prepare for the regular concert performances the band enjoys doing, as well as preparations for the Rochdale contest, Christmas performances and preparations for the areas.
Alex said "I'm really looking forward to working with Stockport Silver as they continue to develop and grow. The band only returned to contesting recently and working with such an enthusiastic group looking to develop whilst retaining a fairly unique social outlook is refreshing and gets to the heart of what banding for me is all about!"
Stockport is a band with great aspirations and sociable atmosphere. Rehearsals are once a week on Tuesdays 8-10pm under the arches of Stockport's famous viaduct at Whitfield House, SK3 0AD. All are welcome to come to join the band with particular vacancies at present for horns, basses and tuned percussion, so please get in touch with the band's Secretary, Rachel Hall on 07525 781737 or email  secretary@stockportsilver.co.uk for more information.
"We're keen to keep the momentum going at Stockport Silver and are delighted that Parky has agreed to join us. His enthusiasm is contagious and the band are looking forward to exciting times ahead! We'd like to thank all our banding friends who have assisted Stockport Silver during this brief transition and wish Ian well during his sabbatical." Claire Byrom, Chair, Stockport Silver Band.
The band's first performance with Parky will be this weekend at the Ring O'Bells, Marple (SK6 7AY) on Sunday, 6th August 3-5pm so come along, enjoy the music and say hi!
The band are continuing rehearsals throughout the summer if anyone would like to come and join us.