BrassFest UK for Beechwood Cancer Care… update
Comments off
· Posted by
Claire
in
News
We're delighted to announce that our Charity Concert as part of BrassFestUK on Sunday raised a wonderful £261.82 for Beechwood Cancer Care Centre. Thank you again to our brilliant audience for their support and generosity and for St Cuthbert's Church, Cheadle for hosting the concert.
We very much look forward to being back at St Cuthbert's for our Christmas concert on Sunday, 3rd December and at Beechwood Cancer Care Centre for their annual Festival of Lights on Monday, 4th December – we hope you can join us!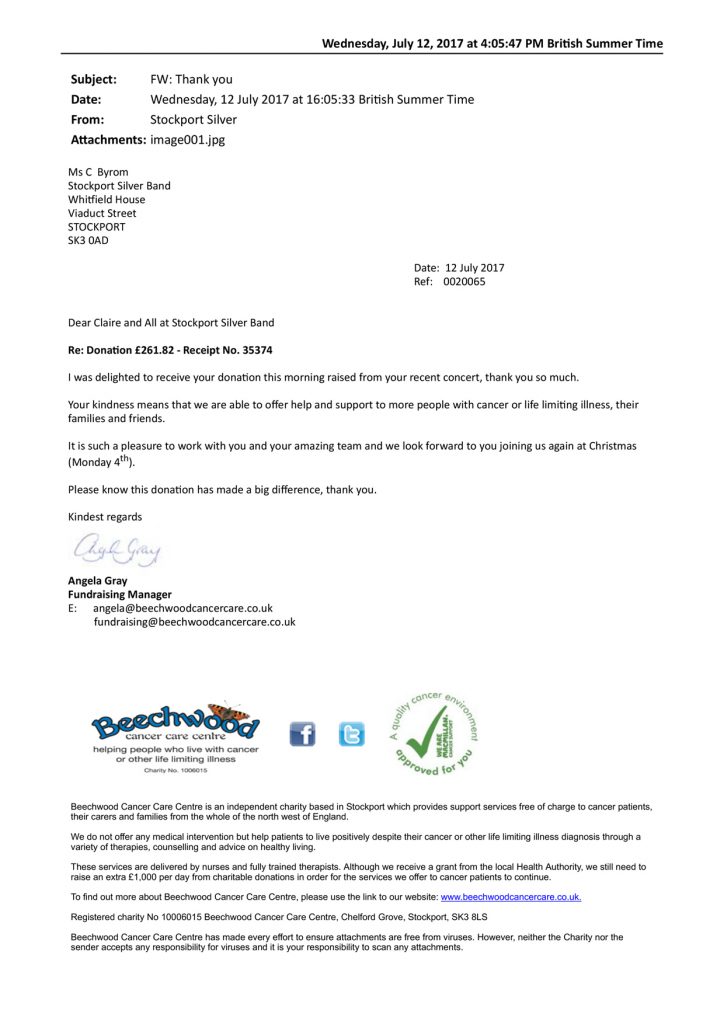 BrassFest UK for Beechwood Cancer Care
Comments off
· Posted by
Claire
in
News
The band were proud to take part in this weekends inaugural BrassFest UK event – a nationwide initiative to raise awareness of brass bands whilst raising much needed funds for local charities.
As part of the scheme, we held a free to attend charity concert (kindly hosted by St. Cuthbert's Church in Cheadle) and collected donations for local charity, Beechwood Cancer Care Centre. The band throughly enjoyed ourselves, and, as always at St. Cuthbert's, were supported by a fantastic audience.
Band friend and photographer Thomas Demol (www.thomasdemol.co.uk) kindly was on hand to commemorate the day and the band wish him luck for his own special day as he gets married this coming weekend!
Thanks to all who came and attended the concert and (hopefully!) gave generously to help support Beechwood – watch this space for updates as to how much we managed to raise!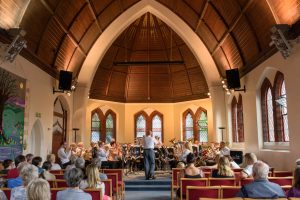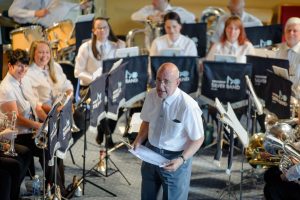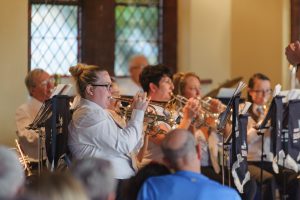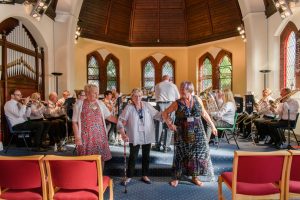 New arrival at Stockport Silver Band!
Comments off
· Posted by
Claire
in
News
The band are absolutley delighted to welcome our newest member!
Phoebe Rose Tomilinson was born at 12.15 on Thursday 7th July.
Hear's hoping that both Phoebe and big sister Sophie follow in Mum (Kat) and Dad (Andy) footsteps and are keen banders too – we've got the registration cards at the ready!
Huge congratulations to all the family from all at Stockport Silver :)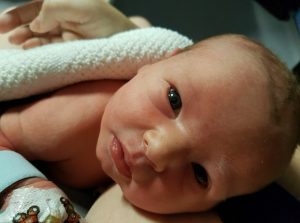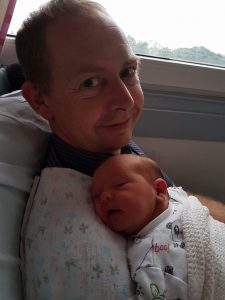 Whit Friday 2017
Comments off
· Posted by
secretary
in
News
Absolutely thrilled with the results from yesterday! Fabulous work from all our members – 11 venues visited and three Best in Section prizes to show for it!
Well done to all who took part, the fabulous organisers at the venues (who did a great job looking after the bands as always) and thanks to all the many supporters along the way.
Whit Friday 2017 – A truly brilliant day out and the weather was kind too!! :)
Here's a selection of photos from the day (courtesy of Ian Wagdin & Carine Coletta)
Whit Friday – 9th June!
Comments off
· Posted by
secretary
in
News
SSB are geared up for a night out around Tameside this Friday (9th June 2017)! Hope to see you all back at Denton Cricket Club at the end! :)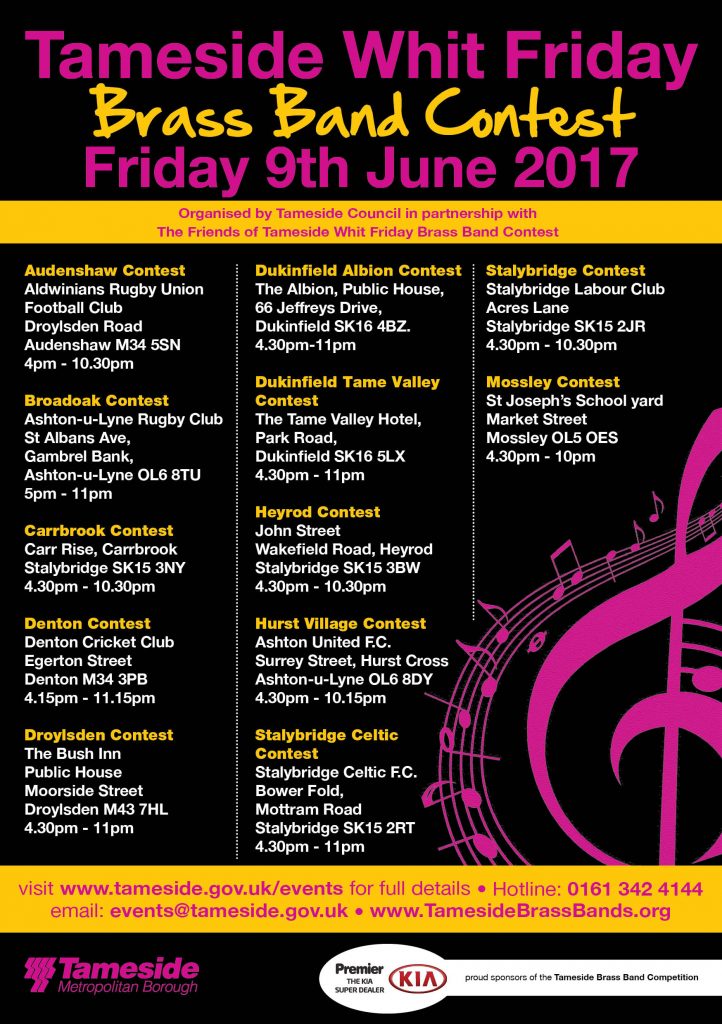 Looking forward to being part of the first Stockport Pride!!
Comments off
· Posted by
secretary
in
News
Stockport Silver Band are absolutely delighted to have been invited to perform at the first ever Stockport Pride event on Sunday 30th July!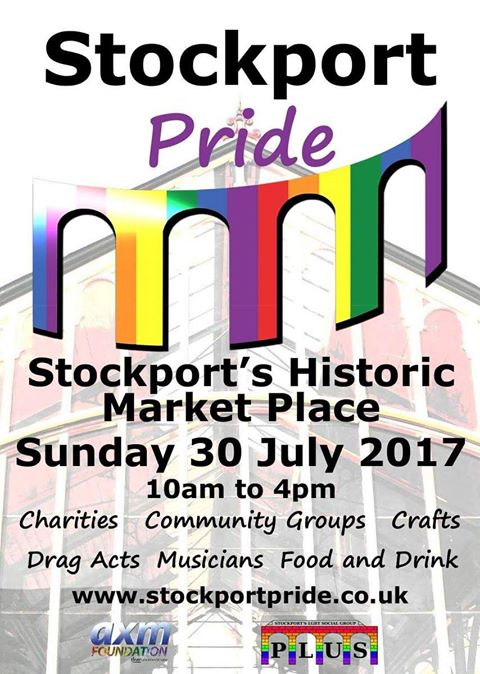 SSB Celebrating 289 Years of Big Birthdays!
Comments off
· Posted by
secretary
in
News
Celebrating 289 years of birthdays in one year 18 (Leira), 21 (James), 30 (Sarah), 40 (Claire), 50 (Jo), 60 (Terry), 70 (Jim). A massive thank you to all who helped to celebrate our milestones!
http://www.4barsrest.com/news/detail.asp?id=28569#.WRMJ9ypw8vI.facebook