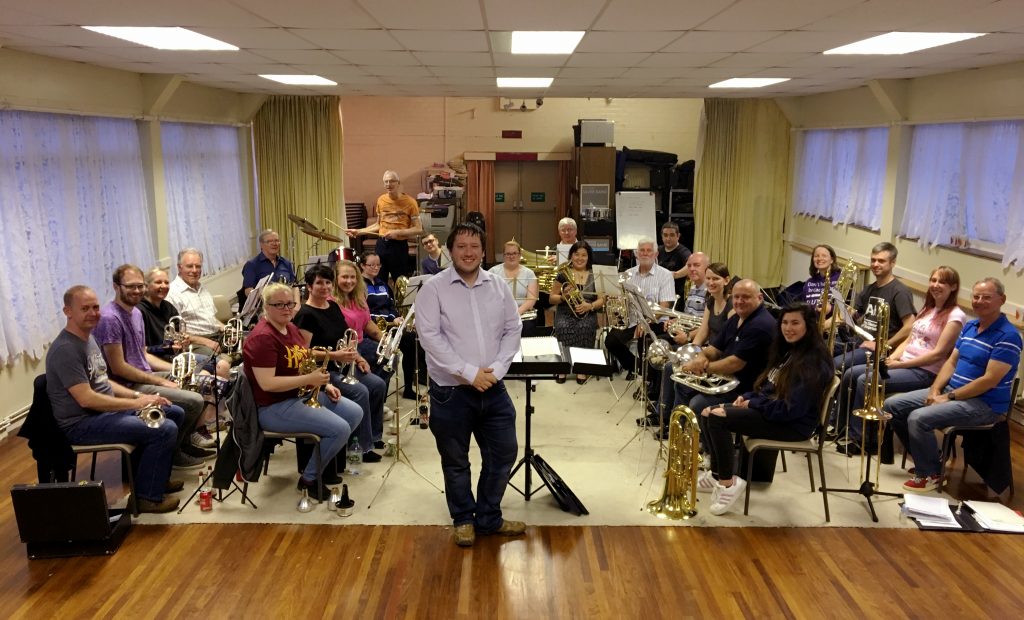 Stockport Silver Band are pleased to announce the appointment of Alex Parker as their interim MD whilst regular MD Ian Colwell takes a sabbatical. Most people will know Alex as "Parky" from his work having recently run the enormously successful UniBrass contest and time spent with Brass for Africa in Kampala, Uganda.
Parky will be helping the band prepare for the regular concert performances the band enjoys doing, as well as preparations for the Rochdale contest, Christmas performances and preparations for the areas.
Alex said "I'm really looking forward to working with Stockport Silver as they continue to develop and grow. The band only returned to contesting recently and working with such an enthusiastic group looking to develop whilst retaining a fairly unique social outlook is refreshing and gets to the heart of what banding for me is all about!"
Stockport is a band with great aspirations and sociable atmosphere. Rehearsals are once a week on Tuesdays 8-10pm under the arches of Stockport's famous viaduct at Whitfield House, SK3 0AD. All are welcome to come to join the band with particular vacancies at present for horns, basses and tuned percussion, so please get in touch with the band's Secretary, Rachel Hall on 07525 781737 or email  secretary@stockportsilver.co.uk for more information.
"We're keen to keep the momentum going at Stockport Silver and are delighted that Parky has agreed to join us. His enthusiasm is contagious and the band are looking forward to exciting times ahead! We'd like to thank all our banding friends who have assisted Stockport Silver during this brief transition and wish Ian well during his sabbatical." Claire Byrom, Chair, Stockport Silver Band.
The band's first performance with Parky will be this weekend at the Ring O'Bells, Marple (SK6 7AY) on Sunday, 6th August 3-5pm so come along, enjoy the music and say hi!
The band are continuing rehearsals throughout the summer if anyone would like to come and join us.