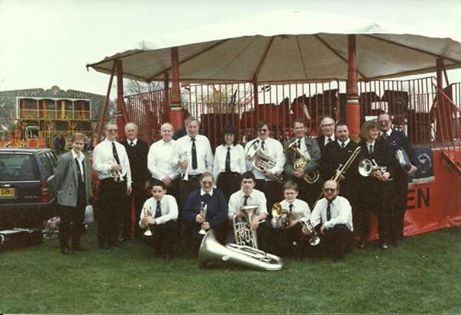 Photo courtesy of Barrie Harnett.
In no particular order: Bob Dixon, Sue Goodare, Mark Drabble, Russell Turner, Mike and Amanda Greaves, John Ludlow, Norman Brookes, Mike Topping, Trevor Cooke, Malcolm (surname??), Nikki Moss.
This was a Stockport Silver Band job and Reddish Prize helped enormously.
Debdale park on St George's Day weekend, the wind got beneath that canopy so the band played one handed,the other hand trying to prevent the bandstand becoming a danger to civil aviation!!