New arrival at Stockport Silver
Comments off
· Posted by
Claire
in
News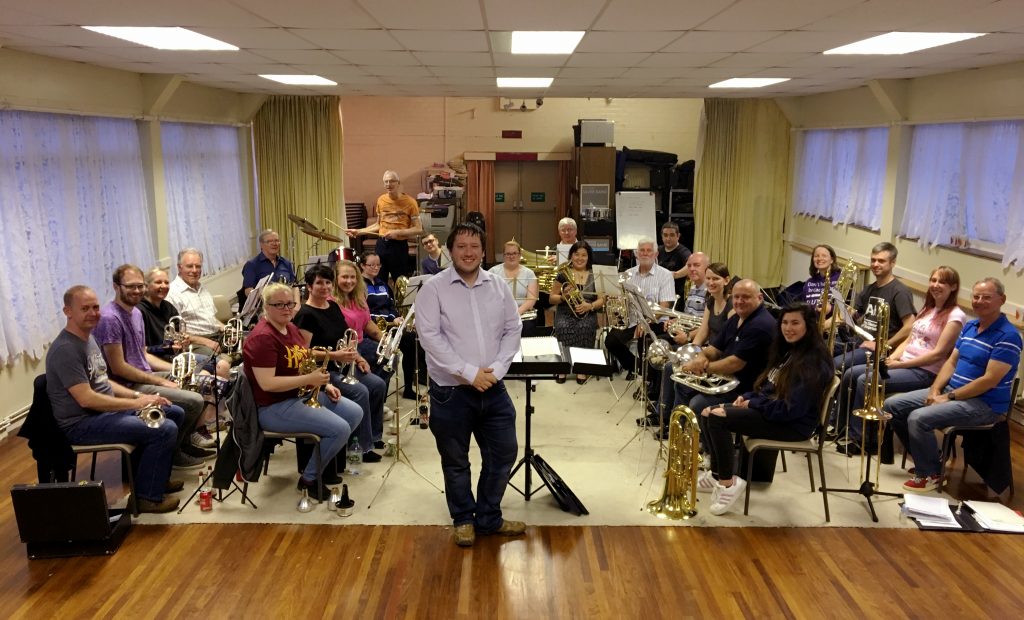 Stockport Silver Band are pleased to announce the appointment of Alex Parker as their interim MD whilst regular MD Ian Colwell takes a sabbatical. Most people will know Alex as "Parky" from his work having recently run the enormously successful UniBrass contest and time spent with Brass for Africa in Kampala, Uganda.
Parky will be helping the band prepare for the regular concert performances the band enjoys doing, as well as preparations for the Rochdale contest, Christmas performances and preparations for the areas.
Alex said "I'm really looking forward to working with Stockport Silver as they continue to develop and grow. The band only returned to contesting recently and working with such an enthusiastic group looking to develop whilst retaining a fairly unique social outlook is refreshing and gets to the heart of what banding for me is all about!"
Stockport is a band with great aspirations and sociable atmosphere. Rehearsals are once a week on Tuesdays 8-10pm under the arches of Stockport's famous viaduct at Whitfield House, SK3 0AD. All are welcome to come to join the band with particular vacancies at present for horns, basses and tuned percussion, so please get in touch with the band's Secretary, Rachel Hall on 07525 781737 or email  secretary@stockportsilver.co.uk for more information.
"We're keen to keep the momentum going at Stockport Silver and are delighted that Parky has agreed to join us. His enthusiasm is contagious and the band are looking forward to exciting times ahead! We'd like to thank all our banding friends who have assisted Stockport Silver during this brief transition and wish Ian well during his sabbatical." Claire Byrom, Chair, Stockport Silver Band.
The band's first performance with Parky will be this weekend at the Ring O'Bells, Marple (SK6 7AY) on Sunday, 6th August 3-5pm so come along, enjoy the music and say hi!
The band are continuing rehearsals throughout the summer if anyone would like to come and join us.
BrassFest UK for Beechwood Cancer Care… update
Comments off
· Posted by
Claire
in
News
We're delighted to announce that our Charity Concert as part of BrassFestUK on Sunday raised a wonderful £261.82 for Beechwood Cancer Care Centre. Thank you again to our brilliant audience for their support and generosity and for St Cuthbert's Church, Cheadle for hosting the concert.
We very much look forward to being back at St Cuthbert's for our Christmas concert on Sunday, 3rd December and at Beechwood Cancer Care Centre for their annual Festival of Lights on Monday, 4th December – we hope you can join us!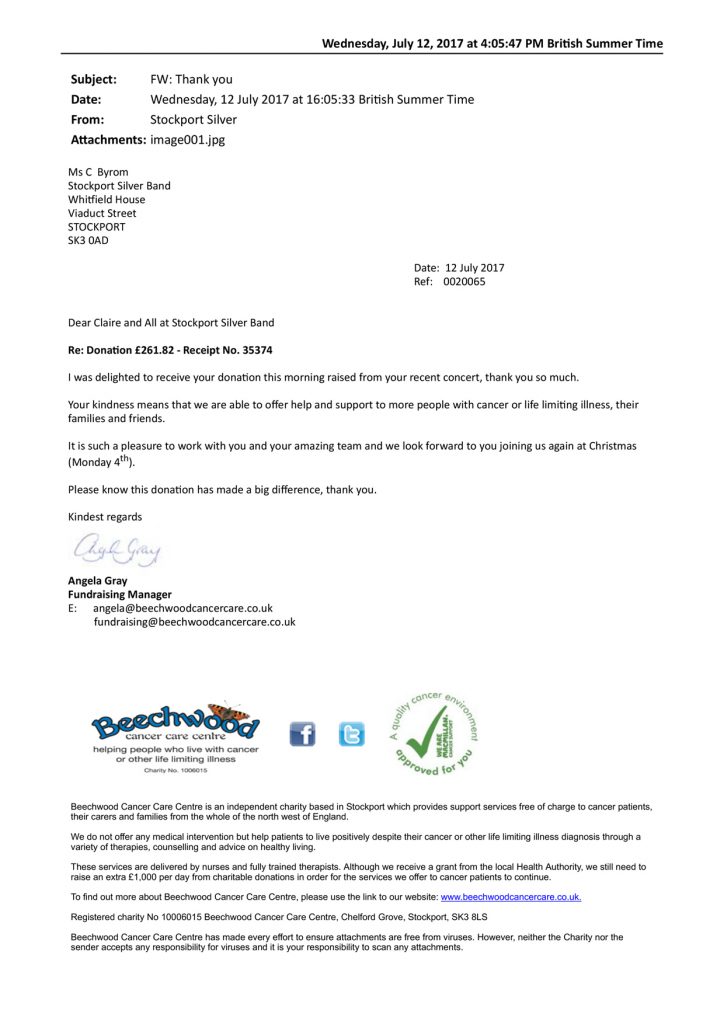 BrassFest UK for Beechwood Cancer Care
Comments off
· Posted by
Claire
in
News
The band were proud to take part in this weekends inaugural BrassFest UK event – a nationwide initiative to raise awareness of brass bands whilst raising much needed funds for local charities.
As part of the scheme, we held a free to attend charity concert (kindly hosted by St. Cuthbert's Church in Cheadle) and collected donations for local charity, Beechwood Cancer Care Centre. The band throughly enjoyed ourselves, and, as always at St. Cuthbert's, were supported by a fantastic audience.
Band friend and photographer Thomas Demol (www.thomasdemol.co.uk) kindly was on hand to commemorate the day and the band wish him luck for his own special day as he gets married this coming weekend!
Thanks to all who came and attended the concert and (hopefully!) gave generously to help support Beechwood – watch this space for updates as to how much we managed to raise!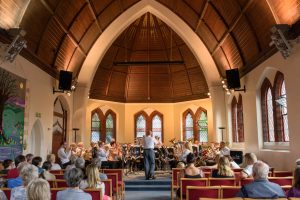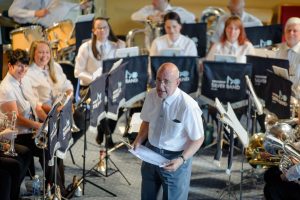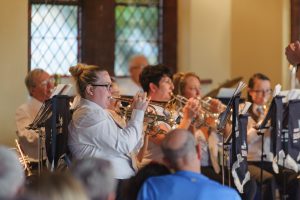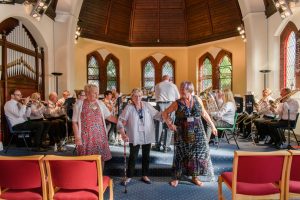 New arrival at Stockport Silver Band!
Comments off
· Posted by
Claire
in
News
The band are absolutley delighted to welcome our newest member!
Phoebe Rose Tomilinson was born at 12.15 on Thursday 7th July.
Hear's hoping that both Phoebe and big sister Sophie follow in Mum (Kat) and Dad (Andy) footsteps and are keen banders too – we've got the registration cards at the ready!
Huge congratulations to all the family from all at Stockport Silver :)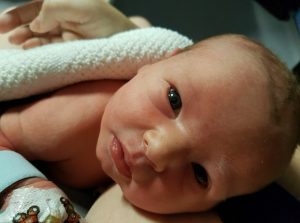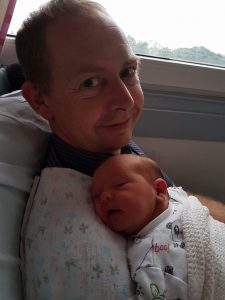 Whit Friday 2017
Comments off
· Posted by
secretary
in
News
Absolutely thrilled with the results from yesterday! Fabulous work from all our members – 11 venues visited and three Best in Section prizes to show for it!
Well done to all who took part, the fabulous organisers at the venues (who did a great job looking after the bands as always) and thanks to all the many supporters along the way.
Whit Friday 2017 – A truly brilliant day out and the weather was kind too!! :)
Here's a selection of photos from the day (courtesy of Ian Wagdin & Carine Coletta)
Whit Friday – 9th June!
Comments off
· Posted by
secretary
in
News
SSB are geared up for a night out around Tameside this Friday (9th June 2017)! Hope to see you all back at Denton Cricket Club at the end! :)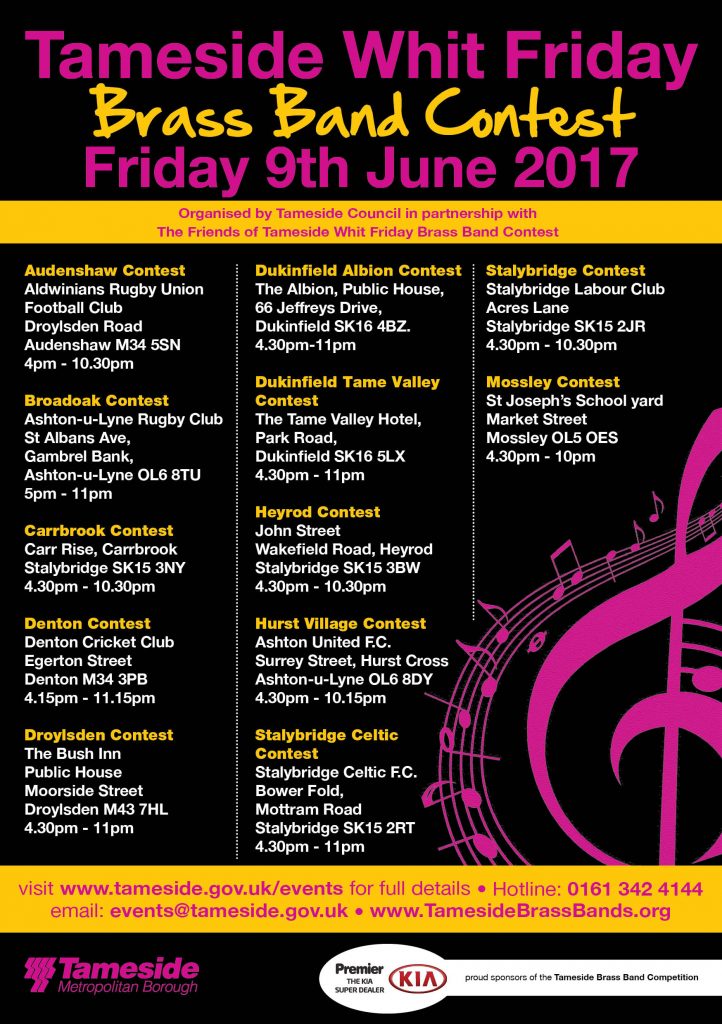 Looking forward to being part of the first Stockport Pride!!
Comments off
· Posted by
secretary
in
News
Stockport Silver Band are absolutely delighted to have been invited to perform at the first ever Stockport Pride event on Sunday 30th July!