Charity Concert for Beechwood Cancer Care Centre, Part of BrassFestUK
Comments off
· Posted by
secretary
in
News
Stockport Silver Band are pleased to announce that following the sucsess of our recent concert we will be back at St Cuthbert's Church, Cheadle on 9th July with a Charity Concert to raise funds for beechwood cancer care centre stockport as part of the nationwide BrassFestUK event.
Entry is free (so be sure to get there early!) but we welcome donations from audience members, with all funds raised going to support Beechwood Cancer Care Centre.
Looking forward to being involved with BrassFestUK and hopefully raising much needed funds for such a good, local cause!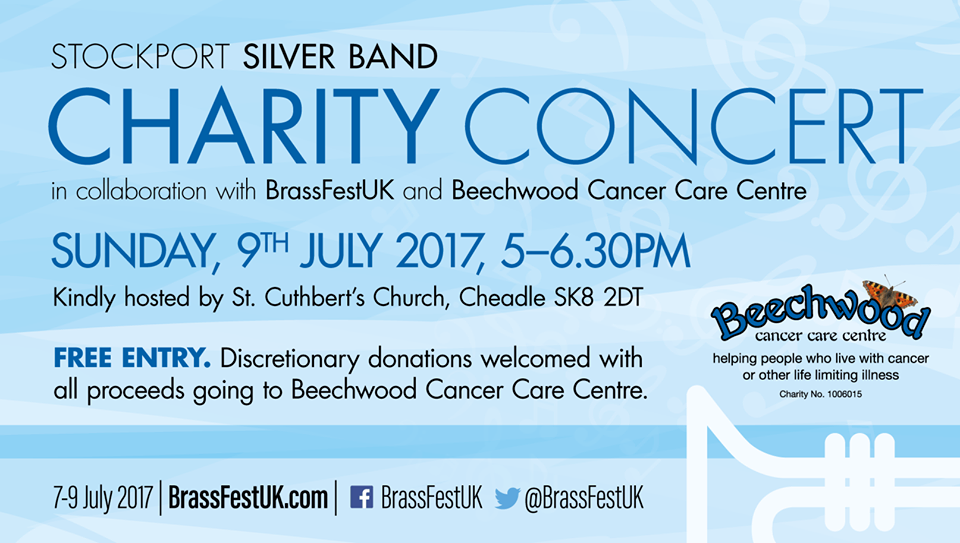 Duck Race & Family Fun Day
Comments off
· Posted by
secretary
in
News
We're looking forward to performing alongside The Marple Band and Concert Brass (Poynton) at the upcoming Bramhall and Woodford Rotary Duck Race & Family Fun Day on 14th May at Bramhall Park. Hope you can join us for a sunny(?!!!) fun day out!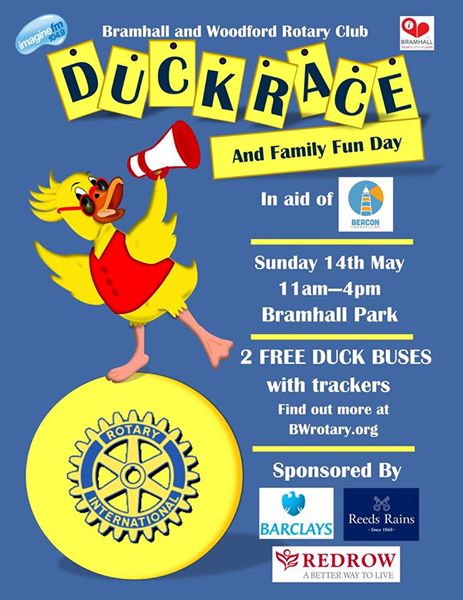 Quiz Night!
Comments off
· Posted by
secretary
in
News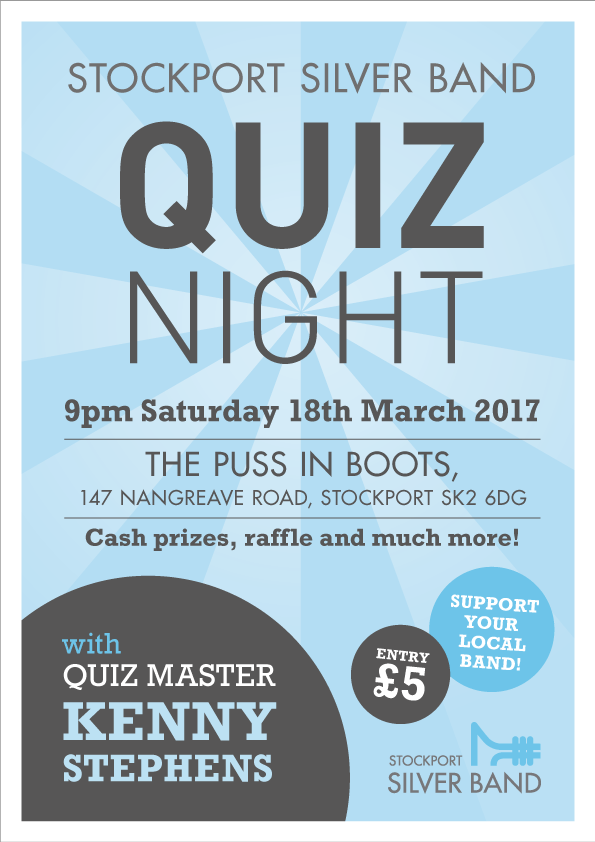 Get your thinking caps on and come and support Stockport Silver Band at their upcoming Quiz Night!
Hosted by local quiz master extraordinaire, Kenny Stephens, the event is a fun night to raise funds for the band.
Kind thanks go in advance to Kenny for his services and to our Almond Pub friends for offering their hospitality in the Gilbert Suite at the Puss in Boots, Offerton, where we will be holding the event.
Entry is £5 per person (payable on the evening) and teams should be made up of 4-6 people.
Places are limited, so please register your interest (and number of people attending) by emailing EventSecretary@stockportsilver.co.uk
St. Cuthbert's Church Concert
Comments off
· Posted by
secretary
in
News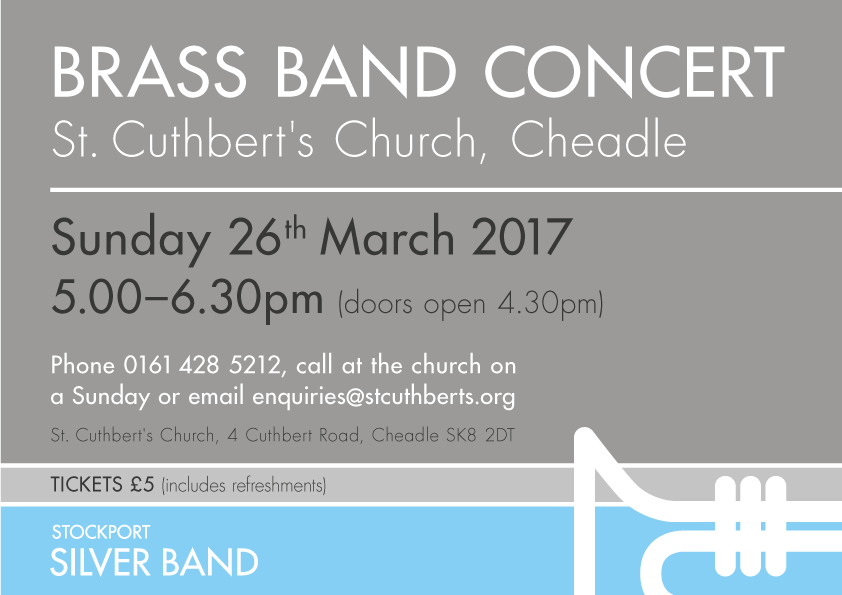 Come and celebrate Mothering Sunday (26th March) with us at our next concert at St Cuthbert's Church, Cheadle. It's sure to put a smile on Mum's face (as long as you bring her along!!).
2017 North West Regional Championships
Comments off
· Posted by
secretary
in
News
The band were absolutely delighted with our performance at the Regional Contest at Blackpool. Sadly, it wasn't to be reflected in the final results (15 out of 17) but we thoroughly enjoyed the day and are so proud of how hard all our members have worked in the run up.

Congratulations to all bands who took part on the day and to the contest organisers – a record 81 bands took part in our region and we're proud to be one of them!

Whilst we're enjoying a short break from testpieces to focus on our upcoming concert programmes, we're keen to get back out there and hope to be participating at other local contests in 2017 including Buxton, Whit Friday and Rochdale.
Old Photos!
Comments off
· Posted by
secretary
in
News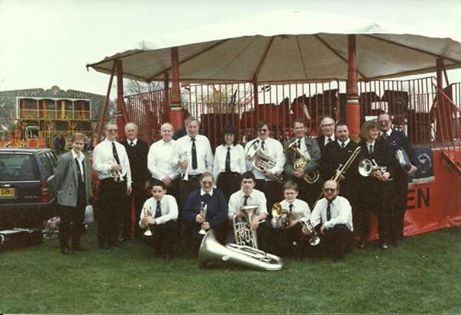 Photo courtesy of Barrie Harnett.
In no particular order: Bob Dixon, Sue Goodare, Mark Drabble, Russell Turner, Mike and Amanda Greaves, John Ludlow, Norman Brookes, Mike Topping, Trevor Cooke, Malcolm (surname??), Nikki Moss.
This was a Stockport Silver Band job and Reddish Prize helped enormously.
Debdale park on St George's Day weekend, the wind got beneath that canopy so the band played one handed,the other hand trying to prevent the bandstand becoming a danger to civil aviation!!
Funding – CDL Fund
Comments off
· Posted by
secretary
in
News

We are delighted to announce our application for the CDL fund through Forever Manchester was successful.
The money will be spent on additional performance jackets for the band members.
We're looking forward to getting them and showing them off at future concerts and contests throughout the year.
A big Thank You to CDL and to Forever Manchester for their kind generosity.